Here are a few events and giveaways that have caught my attention, while following blogs on My Creative Blog List:
QuiltShopGal
is Celebrating the arrival of International Craft Month with a blog hop and 21 giveaway prizes.
Timeless Treasures
has a Chocolate Bunnies pattern, designed by Amy Bradly, and fabric bundle
giveaway on their blog
.
Vrooman's Quilts
just announced the winner of the February Challenge for the
Let's Book It 2016
event. This is a super fun event where you can challenge yourself to create a project from ANY book pattern that you may been dreaming about for years. While you can enter to win a prize, by completing such a project, it is also great fun and inspiration to see all the monthly entries.
Seams to be Sew
is hosting a fun event to celebrate World Wide Quilting Day starting on March 18th, with wonderful sponsors who have generously donated great prizes.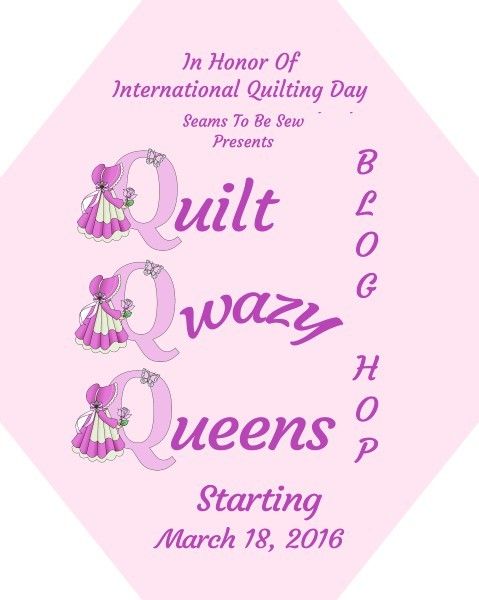 CT Pub
has a great interview with Bonnie Hunter and a giveaway where you could win a copy of her new book: